Dr. Leeb On Coronavirus, And What To Do Next…
If you're like most of us, you've been glued to your computer screen or the television for the past two weeks. It seems like wave after wave of new developments with the coronavirus (Covid-19) brings a new wild swing in the market.
I want to stress this above all else. Now is not the time to panic. This is a time when fortunes are made or lost. The actions we take (or don't) will have a significant impact on our portfolios over the long run.
My advice: don't do anything rash. If you feel good about your investment plan going into this, then there's no need to make wholesale changes. Still, there's nothing wrong with strategically making adjustments and setting yourself up for when this all blows over. And mark my words, it will blow over.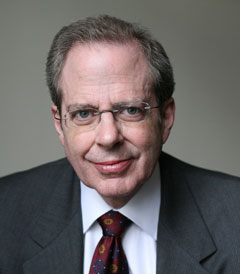 In the meantime, I've reached out to Dr. Stephen Leeb to get his take on the recent developments with coronavirus, whether there's any hope in sight, and what kind of market hedges he's putting in place right now.
For those of you who may not be familiar, Dr. Leeb is one of the most respected economic forecasters in the country. The author of several bestselling books, he predicted the secular bull market that started in the 1980s, the tech stock crash, as well as the surge in oil prices in the early 2000s. In 2006, he outlined the biggest challenges facing the US economy and accurately predicted the 2008 sub-prime mortgage crisis as well as the massive infusions of government stimulus, near-zero interest rates, and much higher federal debt levels.
Dr. Leeb's eighth and latest book, Red Alert (Hachette, 2011), outlined China's growing prosperity and how its demands on increasingly scarce resources threaten the American way of life.
If that weren't enough, Dr. Leeb is also the Chief Investment Strategist of The Complete Investor. Here's what he had to say…
What's your take on the coronavirus situation and its effect on the markets?
Last month we expressed cautious optimism over at The Complete Investor, based on Covid-19's trajectory in China, that the virus could be contained within reasonable bounds. That hope obviously has been trampled on by the virus's fast-moving trajectory and the havoc it has wreaked on the financial markets.
While the drastic steps China took to contain the virus appear largely successful, bringing infection and death rates down, the virus's assault in Western countries has grown far more alarming. Countries like Italy, Spain, and France are seeing infection rates and deaths rise sharply. If the numbers in the U.S. as of this writing in mid-March are lower – though clearly rising – that largely reflects the abysmal continued lack of the availability of tests.
Is there any hope we have for all this?
The most hopeful sign is that China's success in tackling the virus seems more than a one-off event uniquely informed by China's authoritarian government. Rather, it seems to be mirrored in other Asian and Eastern countries. The serious outbreak in South Korea, a democracy, appears under control. India, Indonesia, Singapore, Hong Kong, Malaysia, and Vietnam seem to have controlled the virus before it began to spread.
The South Korean example, in particular, offers a ray of hope to Western countries where the virus is spreading. Still, the uncertainty clearly remains enormous, both about the virus itself and the impact on economies and markets. The sharp declines in stocks, interest rates, and commodity prices and the growing restrictions on public activities make recession nearly certain in the U.S. and many other Western countries. How deep the recession becomes depends mainly on how quickly and effectively Western countries can follow the East's formula for the virus's containment.
Are you making any big changes to your investing approach?
In previous notices, we've made some changes to respond to the crisis, and we are making further changes that focus on our low-risk hedges. While the group declined in the recent market mayhem, on average it solidly outperformed the dismal market. The changes we are making now should further enhance the group's protective qualities, which are needed now more than ever.
On March 10 we upped our exposure to gold. But not everything related to gold will be strong during this period. One of the worst-performing ETFs in the recent market meltdown tracked the junior miners. One explanation is the need investors had for liquidity as the overall market plummeted: The strongest performers become the most vulnerable on the heels of margin calls.
Any actionable insight you can offer to us? Anything we should be looking at?
As with any groups, gold miners with better valuation metrics will outperform. History also shows that the best gold stocks will far outperform bullion. If as we expect the current crisis will boost bullion, it should benefit the best miners as well; in addition, miners will benefit from the recent sharp drop in oil since oil is a major cost for miners. Gold streaming company Franco-Nevada (NYSE: FNV) remains a longtime favorite of ours. And we are shifting Newmont Mining (NYSE: NEM) into the "hedge" group as well. We will comment more on these stocks in the upcoming issue of The Complete Investor.
Also, Berkshire Hathaway (NYSE: BRK/B) is a stalwart hedge worth considering. Not just because of compelling fundamentals but also because it is one of just a few companies that can benefit from a declining market. Many of the company's most successful investments have been purchased at distressed prices. This isn't to say Berkshire won't decline in a vicious bear market. But it suggests that its underlying value could nonetheless increase.
The Takeaway
I'd like to thank Dr. Leeb for joining me to offer his insights. And remember, try to stay calm in this market. But not complacent. If there's anything we know for sure, it's that there will be some great opportunities for savvy investors once we start to come through the other side of this.
In the meantime, Dr. Leeb recently showed me his latest research, which has to do with an untapped resource find deep in the Arctic. And honestly, it's one of the most interesting things I've read lately…
In short, Dr. Leeb and his team are reporting that this nondescript little patch of land could be home to one of the most profitable precious metals deposits ever discovered.